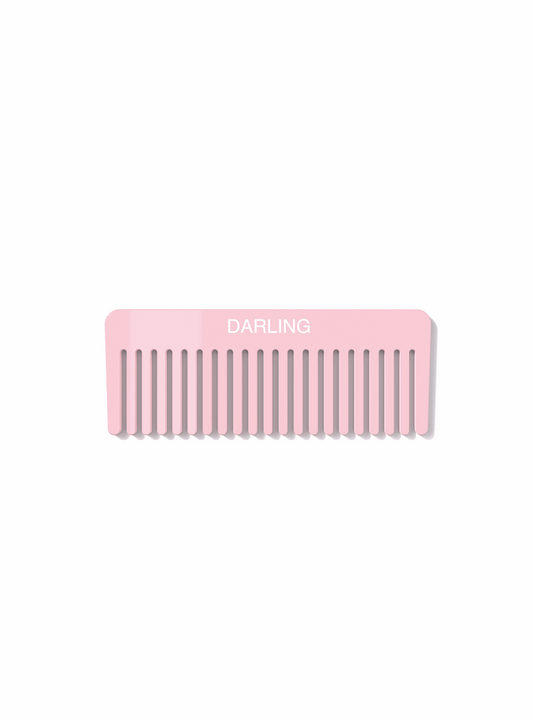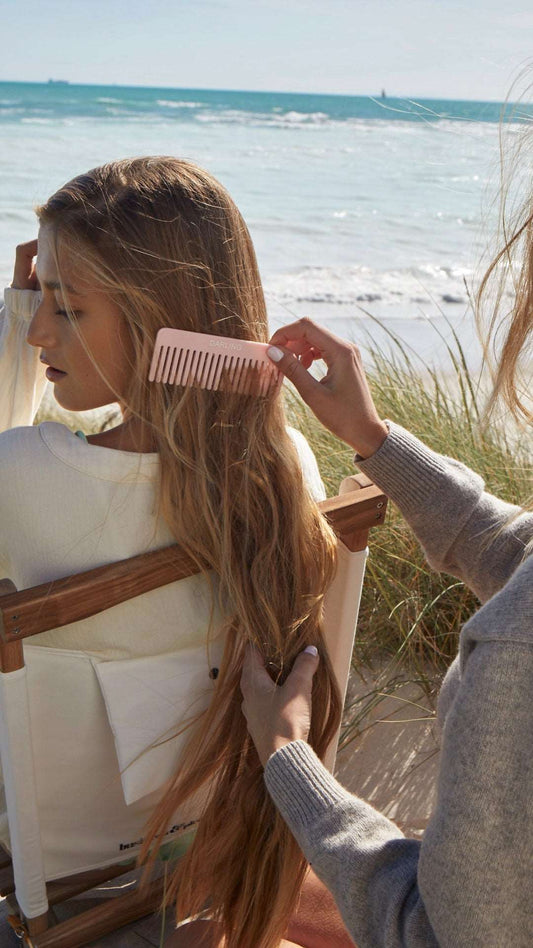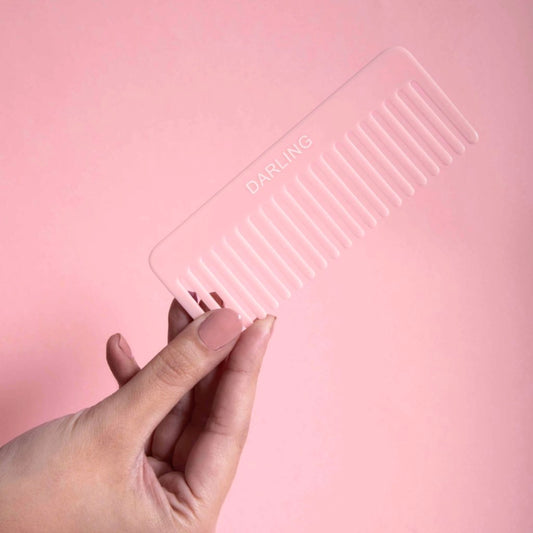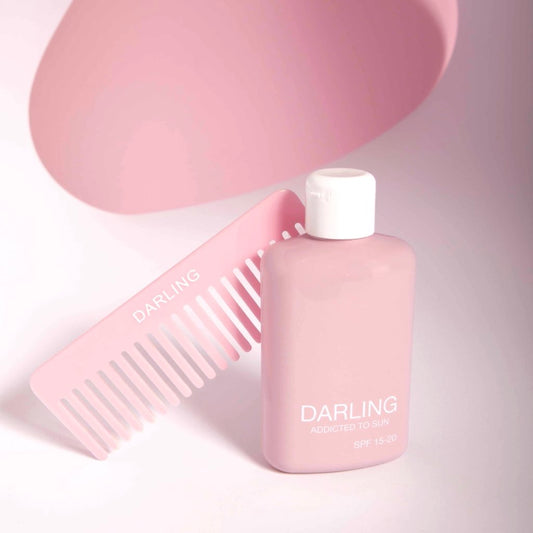 D HAIR COMB
Intro

Darling Hair Comb is a styling comb, ideal for use on tangled and messy hair and to take with you in your daily or summer bag. Ideal for both men and women, this pastel pink comb in acrylic is designed with tapered teeth and rounded tips, it glides easily through hair while gently massaging your scalp.

Made with Love for you, Darling!
Description

Composition: Acrylic

Directions of use:

Divide your hair into small sections. Start from the tip of the hair and gently detangle your way up to the roots. Repeat in each section until the comb easily glides through your strands.