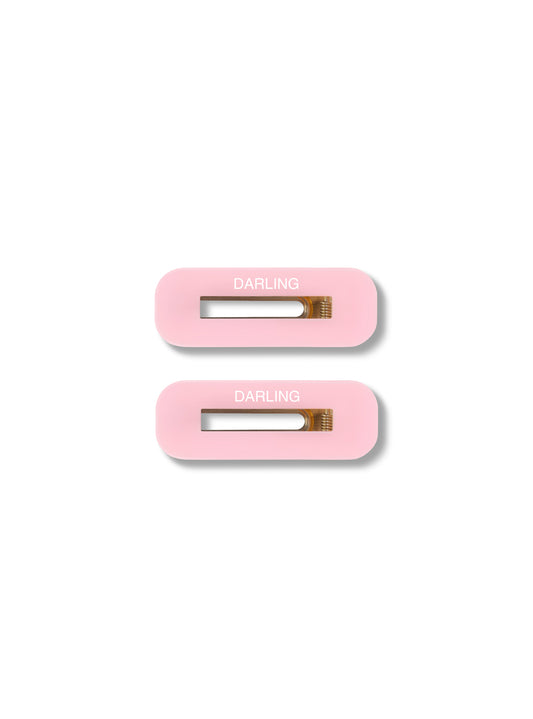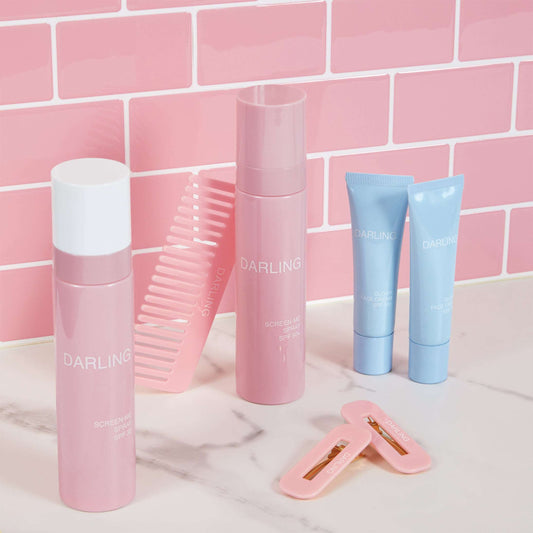 D HAIR CLIP
Intro

D Hair Clip is a set consisting of two squared shaped hair clips in out iconic pastel pink color. Perfect accessory to complete your looks and to use in your skincare moments.

Made with Love for you, Darling!
Description

Composizione: Acrylic and gold pleated metal

Dimensioni: 2cmx6cm cad.