SUSTAINABILITY MISSION
DARLING is committed to a constant research into packaging, formulas and supply chain in order to guarantee the lowest possible impact on the environment and people.

RECYCLABLE PACKAGING
We use packaging that is 100% recyclable. Tubes and bottles are mono material to guarantee simple and more effective recycling. We have chosen Green PE and PET, for their strength, durability and greener profile. Green PE is a CO2 negative innovative material derived from sugar cane: renewable and sustainable. We try to avoid secondary packaging when possible to reduce waste, otherwise we only use FSC certified paper as it is biodegradable and it comes from responsibly managed forests that provide environmental, social and economic benefits. We are committed to keep our carbon footprint minimum: that's why we try to source materials locally as much as we can.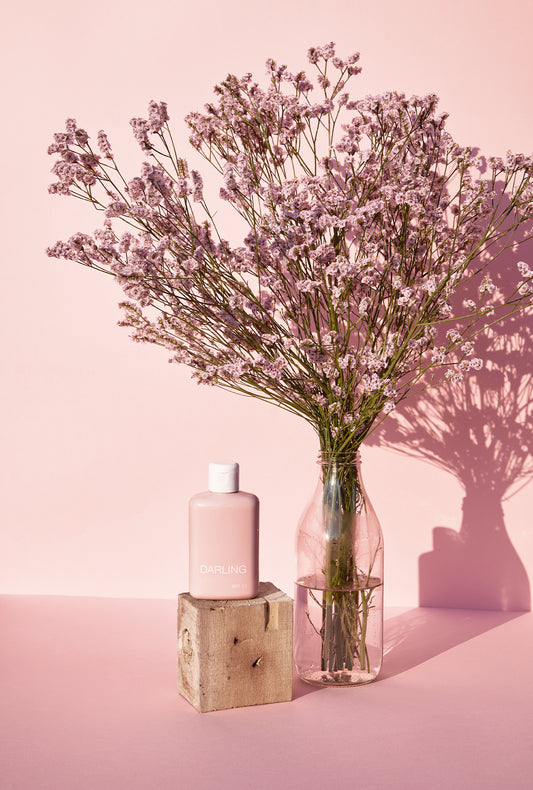 INGREDIENT TANSPARENCY
Being transparent for us means sharing our products information in a clear and detailed way and being committed to use responsibly sourced ingredients to guarantee the safety of all our products.

VEGAN AND CRUELTY FREE
We do not test on animals and we do not chose suppliers who do it on our behalf. Our products do not contain animal-based ingredients or animal derivatives. All our products are Vegan, Cruelty Free, Dermatologically Tested, Paraben Free and Nickel Tested.